Katherine laughed her head off at us when she came to visit this summer, saying we were like the "Red Dawn People" and that just about me die of laughing because, yeeaaaaaaah!
Aside from the whole WW3 and bad-80's-movie thing, she was totally onto it. Almost all of us on the Lost Coast are up that alley; most of us live completely off the grid, most of us are also nearly completely self-sufficient. If something really dramatic happened. we wouldn't feel it even a fraction of the extent that people in the urban areas would.
I saw that in living action when we were driving home and stopped in Crescent City. A big storm had hit and the next morning, the power went out all over the city.
People. Freaked. Out.
All the stores closed, people had no way to get anything, the lights and electricity were off, no generators working and people were Freaking. Out.
The people freaking out kind of freaked me out, and I wanted to get home. Nice, safe home on the hill, where we live completely off the grid and the power going out doesn't mean all that much. Certainly not anything to go into a panic over.
Besides, I saw the way that ocean was creeping onto the highway and as much as I like water and all, I didn't want to drive through it.
Here are the photos, starting from Oregon. Lovely park-state, Oregon, so unbelievably picturesque. Oregon, with it's fun star of Portland, adorable Eugene. With Grants Pass and our dear friends living there, I was so happy to see them. Oregon with the cheap gas and millions of drive-thru coffee shops, Oregon, with lots and lots of Jesus in the south. Oregon, where it seems like every young guy has a beard, the" hot girls where glasses and the tattoo ink never runs dry".
California
Crescent City and the coast
Back on the Lost Coast
********
Sweet Gift Making Inspiration From Paul Lowe
(sponsored post)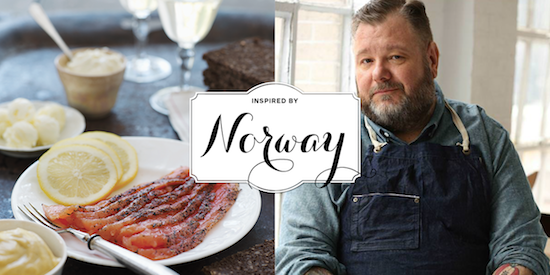 This fall, Blurb is highlighting makers all over the world. One of those people is Paul Lowe, creator of Sweet Paul magazine.
Sweet Paul magazine features spectacular food photography, scrumptious recipes, and inspired crafts. In Blurb's interview with Paul, he discusses his childhood in Norway and provides a delicious recipe. You'll love Paul's stories of gnomes, trees (and tree-related disasters), food, family, and memories. At the end of the interview, Blurb features great gift books reminiscent of Sweet Paul. Read the interview here.
Ready to start publishing your own book? Save 20% on photo books with code OCT20%, which is great news if you're planning to make a holiday gift. This deal ends October 31st.